GIURISPRUDENZA SPORTIVA INTERNAZIONALE
a cura di Luca Pastore. E-mail: luca@lombardi-football.com


COURT OF ARBITRATION FOR SPORT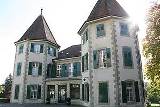 - CAS: ICAS released a statement regarding the decision issued by the Brussels Court of Appeal in the case of RFC Seraing & Doyen Sports v FIFA, UEFA and Belgian Football Association (CAS Media Release)
(11.09.2018)
The International Council of Arbitration for Sport (ICAS) released a statement regarding the recent decision issued by the Brussels Court of Appeal concerning RFC Seraing and Doyen Sports dispute concerning FIFA's ban on TPO, stating that the risk of a national court not recognising the CAS is very limited.

- CAS jurisprudence: CAS published several decisions across various sports (CAS New Decisions)
(17.08.2018)

- Football: CAS annulled UEFA sanction against AC Milan and refers the case back to UEFA (CAS Media Release)
(20.07.2018)
The Court of Arbitration for Sport annulled the UEFA decision to exclude AC Milan from UEFA club competitions on the basis that the sanction was not proportionate, on the basis that it failed to take into account the recent change in club's ownership and therefore the current financial situation of the club.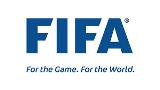 - FIFA eWorld Cup: FIFA introduces new integrity and anti-doping standards (FIFA Media Release)
(28.07.2018)
FIFA has introduced new integrity and anti-doping measures that will be enforced at the 2018 FIFA eWorld Cup Grand Final.

- Football: FIFA Disciplinary Committee's decisions in application of the new regulatory framework (FIFA Media Release)
(19.07.2018)
FIFA Disciplinary Committee sanctioned 6 clubs under new disciplinary procedure (art.64). All clubs concerned were held guilty of failing to comply with previous decisions of FIFA or CAS ordering them to pay significant overdue amounts of money to players.

- Football: sell-on fee constitutes part of the transfer compensation for the purposes of calculating solidarity contribution (ref. no. TMS 1813/cpe)
(22.06.2018)
The Single Judge of the sub-committee of the FIFA Dispute Resolution Chamber confirmed that a sell-on fee is to be considered as part of the relevant "compensation" in the application of the solidarity mechanism under article 21 and annex 5 of the FIFA Regulations on the Status and Transfer of Players.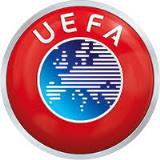 - Football: UEFA Appeals Body increased the suspension imposed on Samir Nasri (UEFA Disciplinary Updates)
(01.08.2018)
The UEFA Appeals Body rendered a decision regarding the appeal lodged by the Ethics & Disciplinary Inspector against the decision of the UEFA Control, Ethics and Disciplinary Body, which initially suspended Samir Nasri for 6 months following doping infringement.
The decision has been amended and the suspension increased to 18 months.

- Football: UEFA sanctioned Roma President James Pallotta (UEFA Disciplinary Updates)
(20.07.2018)
The UEFA Control, Ethics and Disciplinary Body sanctioned AS Roma President, James Pallotta, for calling the match officiating an "absolute joke" after their Champions League defeat by Liverpool.
Mr Pallotta has been suspended for 3 months from carrying out his role during UEFA club competitions: he will not be allowed in the technical area, dressing room or tunnel nor allowed to communicate directly or indirectly with players & technical staff during match.




GIURISPRUDENZA SPORTIVA COMPARATA


BELGIUM

- Football: the Brussels' Cour d'Appell declared illegal the statutes of FIFA, UEFA and national federations imposing the use of CAS (Decision 6348/2018)
(29.08.2018)
The Brussels' Appeal Court declared that, under certain circumstances, the clauses provided in the statutes of FIFA, UEFA and national football associations which impose the use of the Court of Arbitration for Sport, are illegal. This was an interim decision in relation to the ongoing dispute between RFC Seraing, Doyen Sports, FIFA and UEFA, in relation to third party ownership (TPO).

- ICAS statement regarding the case RFC Seraing/Doyen Sport/FIFA/UEFA/URBSFA

- La Corte d'Appello di Bruxelles dichiara illegali le clausole degli Statuti FIFA e UEFA (nonché URBSFA e club affiliati) che attribuiscono giurisdizione arbitrale al TAS - Tribunale Arbitrale dello Sport di Losanna, con divieto generale di ricorso al Giudice Ordinario
a cura di Salvatore Civale


ENGLAND

- Football: new FA rules for technical area staff who receive constant warnings (New FA rules)
(03.09.2018)
Managers from England's top four divisions will be subject to yellow cards ("Stage One Warnings") and red cards as part of a newly-implemented disciplinary scheme, which provides a one-match ban after receiving four yellow cards, a two-match ban after eight yellow cards, a three-match ban after 12 yellow cards and a misconduct charge when the 16th is received.

- Football: High Court granted an order to block illegal streams of Premier League matches (High Court of Justice Decision)
(19.07.2018)
The High Court granted the Premier League an order that will require the UK's major Internet Service Providers to block and disrupt servers that host illegal streams of the Premier League's matches, instead of having to target individual websites.
A similar order was granted for the 2017/18 football season but the new order will allow the league to block more servers in a more effective manner.


ITALY

- Football: Collegio di Garanzia stated that women's football falls under the control of FIGC (CONI Media Release)
(07.09.2018)
The Italian Collegio di Garanzia accepted the claims lodged by FIGC and by several women's football clubs against the decision of the Corte Federale di Appello published on 26th July 2018. This decision had annulled the FIGC Extraordinary Commissioner's resolution, published on the C.U. n. 38 of 3 May 2018, which established to refer to FIGC, from the beginning of the 2018/2019 season, the women's football division. As a result, from the current season the women's football division will be controlled by FIGC rather than the amateur league.

- Football: Italian striker Emanuele Calaiò suspended for match-fixing attempt (Comunicato Ufficiale n. 15/CFA)
(09.08.2018)
The Italian Tribunale Federale Nazionale – Sezione Disciplinare imposed a two-year ban and a EUR20,000 fine to Emanuele Calaiò for match fixing. In particular, the striker was found guilty for attempting to fix the Serie B match Parma – Spezia by means of messages sent to his former team-mate Filippo De Col, Spezia's defender.
Parma Calcio 1913, just promoted in Serie A, was sanctioned for objective responsibility with 5 points deduction in the oncoming football season.
Following the appeal filed with the Federal Court of Appeal, the points deduction imposed on Parma was revoked in favour of a EUR20,000 fine, while Calaiò has seen his ban reduced while his fine has been increased to EUR30,000.


NEW ZEALAND

- Powerlifting: Dylan Turner suspended for 4 years for anti-doping rule violation (Decision ST 07/18)
(05.07.2018)
The Sports Tribunal banned New Zealand powerlifter, Dylan Turner, for a period of 4 years after testing positive for GW1516, also known as Cardarine or Endurobol, a developmental drug listed under class S4 Hormone and Metabolic Modulators of the Prohibited List 2018.


PORTUGAL
- Football: Comissão Arbitral Paritária ascertained that Rui Patricio terminated his contract with Sporting Lisbon with 'just cause' (News Release)
(20.07.2018)
The Portuguese court of arbitration Comissão Arbitral Paritária (CAP) acknowledged that there was 'just cause' in Rui Patricio's termination of the contract with Sporting Lisbon.
Rui Patrício signed for Wolverhampton FC on a free transfer after terminating his contract with Sporting Lisbon in early June claiming 'just cause' because of the attacks by fans on the players and coaches at the training ground.


SPAIN

- Football: AFE membership is not a requirement to access to the "End of Career fund" anymore (Sentencia: 00122/2018)
(18.07.2018)
The Spanish Audiencia Nacional accepted the claim lodged by a football player and declared the invalidity of clause 2.5 of the Reglamento del Plan de Ahorro de Futbolistas dated 20th December 2016, which conditioned the access to the 'End of Career fund' upon the affiliation of football players with the players' union Asociación de Futbolistas Españoles (AFE).
Spanish football players are now able to access the financial aids of the 'End of Career Fund' regardless the union they are affiliated with.


USA

- Swimming: Ryan Lochte banned by USADA for intravenous infusion (USADA Media Release)
(23.07.2018)
U.S. Anti-Doping Agency banned for 14 months U.S. Olympic swimmer, Ryan Lochte, after he posted on instagram a picture of him receiving an intravenous injection.
Intravenous injections in a volume greater than 100 mL is a method prohibited at all times without an approved Therapeutic Use Exemption (TUE).




SPORTS REGULATIONS
- Football: FIFA released the 2018 edition of its Code of Ethics (2018 FIFA Code of Ethics)
(12.08.2018)
FIFA Council approved a new version of the FIFA Code of Ethics, aimed at ensuring more transparency and more efficient procedures. Among the amendments, the new Code of Ethics establishes minimum sanctions for each infringement and changes to the appeal procedure.

- Gambling: Italian government approved a ban on gambling advertising (Decreto Legge 12 luglio 2018, n. 87)
(12.07.2018)
The Italian government has approved a ban on all advertisements for gambling, including on TV, radio, and online, with heavy fines for those failing to comply. The ban is aimed at fighting the gambling addiction.
Advertising contracts ongoing at 14th July 2018 remain subject to the rules applicable before the entry into force of the ban but only until 14th July 2019.

- Football: minimum salary in Argentina (AFA Boletín n. 5501)
(06.07.2018)
The Argentine Football Association issued a bulletin stating the new minimum salary levels for the 2018/2019 football season.

- Football: new regulations for UEFA competitions (UEFA Media Release)
(05.07.2018)
Several amendments to football's Laws of the Game have been implemented by UEFA.
The amendments, which comes into force immediately in all UEFA competitions, concern the number of substitutions, additional substitutions during extra time, the number of substitutes that can be listed on the match sheet and the use of electronic communication in the technical area.




DOCUMENTS AND INTERNATIONAL REPORTS
- Football: FIFA TMS issued the analysis of the 2018 summer transfer window (Transfer Window Analysis - summer 2018)
(12.09.2018) FIFA TMS released a report that summarises the transfer activity of clubs belonging to the "Big 5" leagues, as captured in the International Transfer Matching System (ITMS) during the last transfer window.

- Football: UEFA released the 2017/2018 Technical Report (UEFA technical report)
(05.09.2018) UEFA published its technical report on the last Champions League season, which provides statistics on each participant club.

- Football: CIES Football Observatory Report (CIES Monthly Report n. 37)
(04.09.2018)
The CIES Football Observatory released a report that analyses the transactions involving a transfer fee concluded by clubs from the five major European championships since 2010.

- Football: FIFA Global Club Football Report (FIFA Global Club Football Report)
(01.08.2018)
FIFA released the second edition of its Global Club Football Report, which provides an updated picture of the state of football worldwide aimed at establishing standards for the development and governance of football clubs.

- Football: KPMG report on financial implications of Cristiano Ronaldo's move to Juventus FC (KPMG Ronaldo Economics)
(23.07.2018)
KPMG released a report on the financial impact of Cristiano Ronaldo's move from Real Madrid CF to Juventus FC, analysing the potential benefits of his transfer to Juventus FC, as well as the impact of his move to Italian Serie A.

- Anti-Doping: WADA released their annual report (2017 Anti-Doping testing figures)
(23.07.2018)
The World Anti-Doping Agency released their 2017 report, which summarizes the results of all the samples WADA-accredited laboratories analysed and reported into WADA's Anti-Doping Administration and Management System in 2017.




GIURISPRUDENZA SPORTIVA NAZIONALE
a cura di Francesco Casarola. E-mail: francesco@casarolasportslaw.com
- COLLEGIO DI GARANZIA DEL CONI (Sezioni Unite): Dichiarati inammissibili i ricorsi su composizione Serie B e improcedibile istanza su ripescaggi.
(11.09.2018)
Il Collegio di Garanzia, a Sezioni Unite, ha dichiarato inammissibili i ricorsi proposti da Ternana (R.G. 73-2018) e Pro Vercelli (R.G. 74-2018) contro la Lega Nazionale Professionisti Serie B e nei confronti della Federazione Italiana Giuoco Calcio, della Lega Nazionale Professionisti Serie A, della Lega Italiana Calcio Professionistico, delle società Novara Calcio S.p.A., , Robur Siena S.p.A., Virtus Entella s.r.l., Calcio Catania S.p.A. per l'annullamento del provvedimento assunto dalla Lega Nazionale Professionisti Serie B del 31 luglio 2018, con il quale la predetta LNPB si è rifiutata di emettere le certificazioni di sua competenza, previste dal C.U. n. 18 del Commissario Straordinario in data 18 luglio 2018, nonché della decisione assunta dalla medesima LNPB di pubblicare il calendario del Campionato di Serie B 2018/2019 con l'organico a 19 squadre, resa nota dalla predetta Lega in data 10 agosto 2018, e di ogni ulteriore atto presupposto, annesso, connesso, collegato e conseguente ai predetti provvedimenti e decisioni; nonché i ricorsi proposti da Ternana (R.G. 75-2018) e Pro Vercelli (R.G. 76-2018) nei confronti della Federazione Italiana Giuoco Calcio, della Lega Nazionale Professionisti Serie B, della Lega Nazionale Professionisti Serie A, della Lega Italiana Calcio Professionistico, delle società Novara Calcio S.p.A., Robur Siena S.p.A., Virtus Entella s.r.l., Calcio Catania S.p.A. per l'annullamento delle delibere del Commissario Straordinario FIGC del 13 agosto 2018, pubblicate con C.U. n. 47, n. 48 e n. 49 e del C.U. n. 10 della LNPB, con cui è stato pubblicato il Calendario relativo al Campionato di Serie B 2018/2019, nonché di ogni ulteriore atto presupposto, annesso, connesso, collegato e conseguente alle predette decisioni. La decisione è stata assunta a maggioranza con il dissenso del Presidente del Collegio di Garanzia e di un componente.
Altresì, il Collegio di Garanzia, a Sezioni Unite, ha dichiarato improcedibili per sopravvenuto difetto di interesse i ricorsi promossi da Ternana (R.G. 69-2018), Siena (R.G. 70-2018) e Pro Vercelli (R.G. 71-2018) contro il Novara Calcio S.p.A. e nei confronti della Federazione Italiana Giuoco Calcio (FIGC), la Lega Nazionale Professionisti Serie A (Lega Serie A), la Lega Nazionale Professionisti Serie B (Lega Serie B), la Lega Italiana Calcio Professionistico (Lega Pro), per l'annullamento della decisione della Corte Federale d'Appello FIGC, di cui al C.U. n. 008/CFA del 6 agosto 2018 (dispositivo pubblicato sul C.U. n. 007/CFA del 1 agosto 2018), comunicata in pari data, con la quale è stata confermata la decisione del Tribunale Federale Nazionale - Sez. Disciplinare, di cui al C.U. n. 8/TFN del 19 luglio 2018 (dispositivo pubblicato sul C.U. n. 7/TFN del 17 luglio 2018), che ha annullato il punto D4 della delibera del Commissario Straordinario della FIGC di cui al C.U. n. 54 del 30 maggio 2018, nonché per l'annullamento di ogni ulteriore atto presupposto, annesso, connesso, collegato e conseguente alle predette decisioni.

- COLLEGIO DI GARANZIA DEL CONI: Accolto il ricorso FIGC sul calcio femminile di Serie A e B. Comunicazioni su Assemblea FIGC
(7.09.2018)
Il Collegio di Garanzia dello Sport ha accolto il ricorso presentato il 21 agosto 2018, dalla Federazione Italiana Giuoco Calcio contro la Lega Nazionale Dilettanti (LND) e nei confronti delle società di calcio femminile per l'annullamento della decisione della Corte Federale di Appello FIGC, pubblicata, nel solo dispositivo, in data 26 luglio 2018, sul C.U. n. 5/CFA, e, con le motivazioni, in data 8 agosto 2018, sul C.U. n. 14/CFA, che ha annullato la delibera del Commissario Straordinario FIGC, pubblicata sul C.U. n. 38 del 3 maggio 2018, con cui si era stabilito di inquadrare, a decorrere dall'inizio della stagione sportiva 2018/2019, la Divisione Calcio Femminile, per le attività del Dipartimento Calcio Femminile, nell'ambito della FIGC. Altresì, il Collegio di Garanzia dello Sport ha accolto il ricorso n. 82/2018, presentato congiuntamente il 28 agosto 2018, dalle società di calcio femminile ASD AGSM Verona FC, ASD Femminile Inter Milano, ASD Mozzanica, ASD Pink Sport Time, CF Florentia SSDARL, FC Juventus SPA, Florentia Women's FC SSD ARL, Sassuolo Calcio Femminile, SSD Roma Calcio Femminile SRL, SSDARL Empoli Ladies, SSDARL Fimauto Valpolicella, UPC Tavagnacco, US S. Zaccaria, ASC Arezzo ASD, ASD Castelvecchio e USD Giovanile Lavagnese, con intervento volontario delle società AS ROMA Femminile e Lady CITTADELA Calcio contro la Lega Nazionale Dilettanti (LND) e nei confronti della Federazione Italiana Giuoco Calcio (FIGC) per l'annullamento della decisione della Corte Federale d'Appello della FIGC, pubblicata, nel solo dispositivo, in data 26 luglio 2018, con il C.U. n. 5/CFA, e, con motivazioni, in data 8 agosto 2018, con C.U. n. 14/CFA, con la quale è stata dichiarata l'inammissibilità dell'intervento in giudizio delle Società odierne ricorrenti ed è stato accolto il reclamo della LND.

- Corte Federale D'Appello
SS. UU COMUNICATO UFFICIALE N. 023/CFA
La Corte Federale in questa decisione ha definito un limite tra l'art. 7 CGS e l'art. 1 bis c. 1. In particolare affinché si configuri la violazione dell'art. 7 è necessario l'elemento psicologico del dolo specifico.
In particolare la Corte ha sottolineato quanto segue: "Rileva considerare che il Tribunale Federale, dopo aver richiamato i precedenti della giurisprudenza sportiva in materia di illecito e, in particolare, la decisione della CAF (C.U. n.1/C del 14.7.2006), ove si legge che la violazione "... non fa cenno alla idoneità degli atti, in quanto si limita a richiedere che gli atti posti in essere siano diretti ad alterare lo svolgimento o il risultato di una gara...", giunge alla conclusione che (testualmente) "E' di tutta evidenza, invero, che anche la sollecitazione e/o l'invito ad omettere interventi di gioco sulla propria persona, ove accolta, possa ritenersi idonea, quanto meno in termini di tentativo, ad alterare l'andamento e/o lo svolgimento della gara".
In primo luogo occorre integrare i riportati "inviti" e/o "sollecitazioni" con quanto il Calaiò ha precisato al riguardo ove, a ben vedere, non si chiedeva di omettere ogni intervento di gioco, ma solo quelli che avrebbero potuto generare infortuni/danni fisici, in vista dei previsti play off.
Così integrato e rettificato l'invito, torna assai difficile poter ipotizzare che con esso si volesse alterare lo svolgimento della gara, considerato che l'invocata condotta non riguardava l'intera squadra, ma il solo Calaiò, il che circoscrive solo a costui il trattamento richiesto.
Se il Tribunale ha ritenuto di validare la spiegazione fornita in tema dal Calaiò, in sede di audizione dell'8.06.2018, sarebbe stato necessario adottarla e valutarla nella sua interezza, anche perché di quanto espunto non viene fornita motivazione alcuna.
È di tutta evidenza come appaia di peso e valore ben diverso chiedere di omettere ogni intervento di gioco e chiedere, invece, di purgare gli interventi di quei gesti atletici che avrebbero potuto dar luogo a infortuni.
Nel primo caso, si potrebbe individuare sullo sfondo l'intento di perseguire un evento voluto come mezzo necessario per raggiungere lo scopo finale di alterare il regolare svolgimento della gara; nel secondo caso, invece, come integrato e corretto, emerge palesemente un evento perseguito come scopo finale, appunto l'integrità fisica.
Consegue che nella fattispecie in scrutinio difettano i necessari elementi costitutivi della contestata violazione dell'art.7 CGS, ivi compreso l'elemento psicologico del dolo specifico, e dovendosi escludere che vi siano stati, anche se solo in termini di tentativo, atti volti alla violazione del bene protetto e, cioè, la tutela della correttezza delle competizioni sportive anche nell'interesse della collettività."

- Tribunale Federale Nazionale Vertenze Economiche
CU 3 del 9.08.2018
Il Tribunale Federale Nazionale Verteneze Economiche ha ribadito nuovamente che per poter aver diritto al premio di preparazione il calciatore deve essere stato tesserato nella stagione immediatamente precedente a quella del tesseramento pluriennale. In particolare ha affermato quanto segue: "Orbene, poiché l'art. 96, 1° comma delle NOIF stabilisce che sono tenute a corrispondere il premio le Società che abbiano per la prima volta tesserato il calciatore come "giovane di serie", "giovane dilettante" o "non professionista, quando nella precedente stagione il calciatore sia stato tesserato come "giovane" con vincolo annuale, è di tutta evidenza che la sussistenza del tesseramento nella stagione immediatamente precedente a quella del tesseramento con vincolo pluriennale costituisce condizione indispensabile perché possa maturare il diritto al premio di preparazione.
La ratio si rinviene nella evidente necessità della sussistenza di una continuità tra la fase di preparazione del calciatore ed il successivo impiego in categorie superiori presso Società che traggano diretto beneficio dalla preparazione in precedenza impartita al calciatore.
Ebbene, nel caso di specie, effettivamente tra l'ultimo tesseramento con vincolo annuale ed il primo con vincolo pluriennale è intercorsa una stagione sportiva nel corso della quale il calciatore non è stato tesserato con alcuna Società, con la conseguenza che non può ritenersi realizzata la fattispecie di cui al suddetto art. 96, 1° comma delle NOIF."




CORSI DI PERFEZIONAMENTO E MASTERS


Corso di Perfezionamento Post-Laurea

DIRITTO ED ECONOMIA DELLO SPORT

in collaborazione con


e con il patrocinio di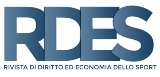 Firenze, 28 settembre - 7 dicembre 2018

Lezione inaugurale Venerdì 28 settembre 2018

"Sport e interessi giuridici"

Locandina





Master IPSOA, I Edizione




DIRITTO E FISCALITA DELLO SPORT

in collaborazione con



Milano, dall'8 febbraio al 10 maggio 2019

Brochure




EVENTI





LAW IN SPORT Annual Conference

'Understand The Rules of the Game 2018'

Royal Institution of Great Britain, Mayfair, 13 & 14 September 2018

Programme









7th Conference CAS & SAV / FSA, Lausanne 2018

International Sport Arbitration

Hotel Beau-Rivage Palace, Lausanne, 21 & 22 September 2018

Programme





ERIS: IL VALORE DELLA COMPETIZIONE.
LE MISURE ANTIDOPING NELLO SPORT

in collaborazione con



Lucca, 28 settembre 2018

Locandina









V Assemblea dei Soci
Associazione Italiana Avvocati dello Sport

Venerdì 12 Ottobre 2018

Circolo Nautico Posillipo Napoli

(Programma in via di definizione)









ISLJ Annual International Sports Law Conference

The Hague, 25-26 October 2018

Programme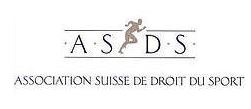 8th Sport Law Days

Organised by the ASDS, Swiss Sports Law Association
in co-operation with the SLA, Sports Lawyers Association,
the AIAS, Italian Association of Sport Lawyers
and the BASL, British Association for Sport and Law

Swiss Olympic Sport Center, Magglingen/Macolin (Switzerland), 7 & 8 November 2018

Programme

Registration deadline: 10 October 2018




PUBBLICAZIONI




FOOTBALL COACH-RELATED DISPUTES
A Critical Analysis of the relevant CAS awards and FIFA Players' Status Committee decisions
By Josep F. Vandellós Alamilla
Michele Colucci (ed.)
International Sports Law and Policy Bulletin 1/2018
ISBN 978-88-940689-8-6 (March 2018)
FLYER - TEASER - ORDER FORM - BOOK REVIEW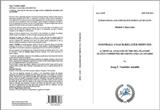 EU Football Agents Project
Promoting and Supporting Good Governance in the European Football Agents Industry
INTERIM REPORT
August 2018
Authors: Professor Richard Parrish and Others




IEL Sports Law in Italy
Fourth Edition
Kluwer Law International
By Michele Colucci, Giuseppe Candela, Salvatore Civale, Alessandro Coni
FLYER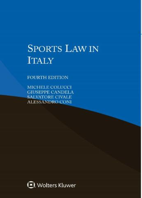 OPPORTUNITÀ DI LAVORO