PRIMO PIANO
GIURISPRUDENZA INTERNAZIONALE
a cura di Luca Pastore. E-mail: luca@lombardi-football.com


COURT OF ARBITRATION FOR SPORT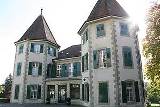 - Weightlifting: the CAS imposed an eight-year ban on Tzu-Chi Lin (CAS Media Release)
(16.11.2018)
The Court of Arbitration for Sport upheld the appeal filed by WADA against the decision of the Chinese Taipei Olympic Committee (CTOC), which had banned the athlete for two years following a second anti-doping rule violation. WADA appealed this decision to the CAS, arguing that as a second offence the appropriate sanction should be an eight-year period of ineligibility.

- Football: the CAS published the decision in the case of AC Milan v UEFA (CAS award)
(06.11.2018)
The Court of Arbitration for Sport published the reasoning of the decision issued in the case CAS 2018/A/5808 AC Milan v. UEFA.

- Boxing governance: the CAS upheld the appeal filed by Serik Konakbayev against the AIBA Election Committee (CAS Media Release)
(30.10.2018)
The Court of Arbitration for Sport ordered the International Boxing Association (AIBA) to include Serik Konakbayev among the presidential candidates standing for election at the next AIBA Congress. According to the finding of the CAS Panel, the Election Committee unduly refused the nominations returned on a wrong form by several federations in support of their candidate.

- Bobsleigh: the CAS anti-doping division lifted the suspension imposed on Nadezhda Sergeev (CAS Media Release)
(08.10.2018)
The CAS anti-doping division created for the PyeongChang Olympic Winter Games issued an order lifting the provisional suspension imposed on the Russian bobsleigh athlete Nadezhda Sergeeva following the positive test for Trimetazidine.

- Cycling: the CAS imposed a lifetime ban on Johan Bruyneel and Pedro Celaya Lezama and a 15-year period of ineligibility on Jose Martí Martí (CAS Media Release)
(25.10.2018)
The Court of Arbitration for Sport issued its final decision covering three appeals filed against the decision issued by the American Arbitration Association (AAA). CAS dismissed the appeals filed by Johan Bruyneel and Jose Martí Martí and partially upheld WADA's appeal. CAS found that Johan Bruyneel -former manager/sporting director of various professional cycling teams- Pedro Celaya Lezama -team physician- and Jose Martí Martí -team trainer- participated in an elaborate and highly successful doping scheme. As a result, the CAS Panel unanimously imposed a lifetime ineligibility on Bruyneel and Celaya, and a period of ineligibility of 15 years on Martí. FIFA

- Football: normalisation committees appointed in Dominican Republic and Madagascar following governance concerns (FIFA Media Release)
(14.11.2018)
The FIFA Bureau of the Council appointed normalisation committees for the Dominican Republic FA and the Madagascan FA, in accordance with art. 14 par. 1 (a) and art. 8 par. 2 of the FIFA Statutes.


FIBA
- Basketball: Euroleague sanctioned Panathinaikos' President Mr Dimitris Giannakopoulos (Euroleague Media Release)
(17.11.2018)
The Euroleague Baskeball Independent Disciplinary Judge fined Dimitris Giannakopoulos and Panathinaikos Athens €30,000 following insulting media statements towards a referee. Further, as a result of the above decision, previously suspended fines of €160,000 and €250,000 have been activated.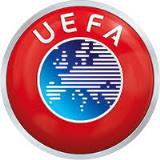 - Football: UEFA Club Financial Control Body has concluded settlement agreements with licensors (SA with Albanian FA – SA with Kazakhstan FA – SA with Serbian FA)
(06.11.2018)
The Chief Investigator of the UEFA Club Financial Control Body concluded, for the first time, settlement agreements with licensors, i.e. the Football Association of Albania, the Football Federation of Kazakhstan, and the Football Federation of Serbia, after failure to comply with the UEFA Club Licensing and Financial Fair Play Regulations.


SWISS FEDERAL TRIBUNAL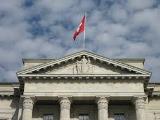 - Football: Swiss Federal Tribunal rules FIFA appeal in Guerrero case is inadmissible (Media release)
(29.11.2018) The Swiss Federal Tribunal declared inadmissible the appeal filed by FIFA against the CAS award imposing 14 -month suspension on the Peruvian footballer Paolo Guerrero for doping.


TENNIS INTEGRITY UNIT
- Tennis: Daniele Bracciali banned for life for match-fixing offences (TU Media Release)
(21.11.2018)
Italian tennis player Daniele Bracciali has been banned from tennis for life and fined $250,000 after being found guilty of match-fixing and associated offences.

- Tennis: life ban imposed on the Alekseenko brothers for match-fixing offences (TU Media Release)
(15.10.2018)
The independent Anti-Corruption Hearing Officer Prof Richard H McLaren banned the Ukrainian twin brothers Gleb and Vadim Alekseenko for life.
The Alekseenko brothers were found guilty of multiple match-fixing and associated offences.


ENGLAND

- Football: referee suspended for three weeks for deciding a match kick-off with a game of rocks, paper, scissors (Media release)
(13.11.2018)
The English FA suspended the referee Mr David McNamara for a period of 21 days for asking two captains to play rock, paper, scissors to decide the kick-off before a Women's Super League match after he forgot his coin.


UK ANTI-DOPING
- Doping: Daniel Matthews suspended for two years (UKAD decisions)
(04.11.2018)
UK Anti-Doping suspended the rugby union player Daniel Matthews of Bargoed RFC for a period of two years. Matthews tested positive for the presence of prohibited substance benzoylecgonine - a metabolite of cocaine.

- Doping: UK sprinter Nigel Levine banned for four years (UKAD decisions)
(20.11.2018)
UK Anti-Doping suspended Nigel Levine for a period of four years. The athlete tested positive for clenbuterol, following an Out-of-Competition test on 24 November 2017.


Laws and Regulations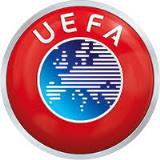 - Football: UEFA announced the introduction of a third UEFA club competition (UEFA Media Release)
(02.12.2018)
The UEFA Executive Committee approved the creation of a third UEFA club competition for the 2021–2024 competition cycle.
The format of the new competition will mirror the existing UEFA CL and EL, and feature 32 teams in the group stage.


ENGLAND

- Football: VAR to be introduced in the English Premier League (PL news)
(15.11.2018)
Premier League clubs have agreed in principle to introduce Video Assistant Referees (VAR) to the competition in the 2019/20 season.


ALBANIA

- Betting: Albania passes law banning sports betting and gambling (News article)
(25.10.2018)
Albania's parliament approved a law banning sports betting and other forms of gambling from 2019, following the Skënderbeu match-fixing scandal.


ARGENTINA

- Football: AFA approved the regulation on the training compensation for young players (Boletín Especial no. 5551)
(18.10.2018)
The Asociación del Fútbol Argentino (AFA) adopted a regulation for the internal training compensation and solidarity mechanism systems, which are applicable to all AFA affiliated clubs.


DOCUMENTS AND REPORTS


- Sports: Sporting Intelligence published the last Global Sports Salary Survey (Global Sports Salary Survey 2018)
(26.11.2018)
The 2018 edition of the Global Sports Salaries Report has been published by Sporting Intelligence. The report compares the 'average' salaries that players earned at hundreds of different clubs and teams around the world in professional sports.

- Football governance: CIES released its first report titled Governance Structures at National Association Level (CIES report)
(22.11.2018)
The Sports Intelligence division of the International Centre for Sports Studies (CIES) published its first report on governance, which analyses the structures of 20 football national associations across all six confederations.

- Golf: KPMG Golf Participation Report for Europe 2018 (KPMG Golf Report)
(25.10.2018)
KPMG released the 2018 edition of its Golf Participation Report for Europe, which provides figures regarding the supply and demand trends in Europe for 2017, together with analysis and insights into Europe's golf industry.

- Football: UEFA 2017/18 financial distribution reports (UEFA CL financial distribution report - UEFA EL financial distribution report)
(25.10.2018)
UEFA released information about financial distribution among clubs participating to the 2017/18 Champions League and Europa League competitions.




EVENTI 2018


Settimana del Diritto Sportivo II Edizione
FENOMENO SPORTIVO E TUTELA DELLA PERSONA
Università degli Studi di Messina, 3-7 dicembre 2018
Brochure
Locandina


La frode sportiva nel diritto penale e nell'ordinamento sportivo.
Il fenomeno del match-fixing
Roma, 7 dicembre 2018
Locandina



DIRITTO E GIUSTIZIA NELLO SPORT
Roma, 13 dicembre 2018
Programma
Il COA di Roma ha riconosciuto n. 17 crediti formativi, di cui n. 3 crediti deontologici




EVENTI 2019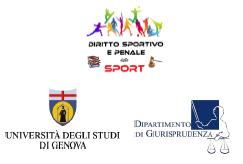 Seconda Edizione del Corso di perfezionamento in
"DIRITTO SPORTIVO E PENALE DELLO SPORT"
Università degli Studi di Genova (UNIGE), da ottobre 2018 a febbraio 2019
Brochure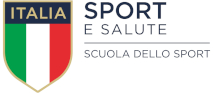 CORSO DI ORIENTAMENTO SPECIALISTICO IN DIRITTO DELLO SPORT E PER LA PREPARAZIONE ALL'ESAME DI AGENTE SPORTIVO
I EDIZIONE
NOVEMBRE 2018 – MARZO 2019
Programma


Master IPSOA, I Edizione

in collaborazione con



DIRITTO E FISCALITA DELLO SPORT
Milano, dall'8 febbraio al 10 maggio 2019
Brochure
Il Master Diritto e Fiscalità dello Sport si propone come un master di approfondimento nel settore del diritto sportivo con spiccato taglio pratico. Il programma scientifico contempla l'esame delle principali tematiche contrattuali del mondo dello sport (quali la redazione di contratti di lavoro, di contratti di trasferimento o di contratti di immagine) e delle procedure contenziose dinanzi agli organi di giustizia sportiva nazionale ed internazionale (FIFA e CAS). Inoltre, laddove ciò sia pertinente alle tematiche affrontate di diritto sportivo, è previsto lo studio delle connesse problematiche di natura fiscale, sia nazionale che internazionale. I partecipanti saranno coinvolti nella simulazione di ricorsi e nella redazione di atti sotto la guida dei docenti, alcuni fra i massimi professionisti della materia.
Il Master Diritto e fiscalità dello sport rappresenta pertanto il completamento ideale di precedenti percorsi formativi oltre che un aggiornamento sulle ultime novità giurisprudenziali.


Stream on "The Economics of Football (Soccer)" as part of the 19th Annual International Conference on Sports: Economic, Management, Marketing & Social Aspects
13-16 May 2019, Athens, Greece
Programme


Football Law 2019
Player Transfers, Agents, Politics and the Business of Football
London, 22nd & 23rd May 2019
Programme


UEFA RESEARCH GRANT PROGRAMME 2018/2019
Supporting academic research in European football


Tsukuba International Academy for Sport Studies
TIAS website




EVENTI PASSATI


L'EUROPA E LO SPORT
Profili giuridici, economici e sociali
Università degli Studi di Bergamo, 30 novembre 2018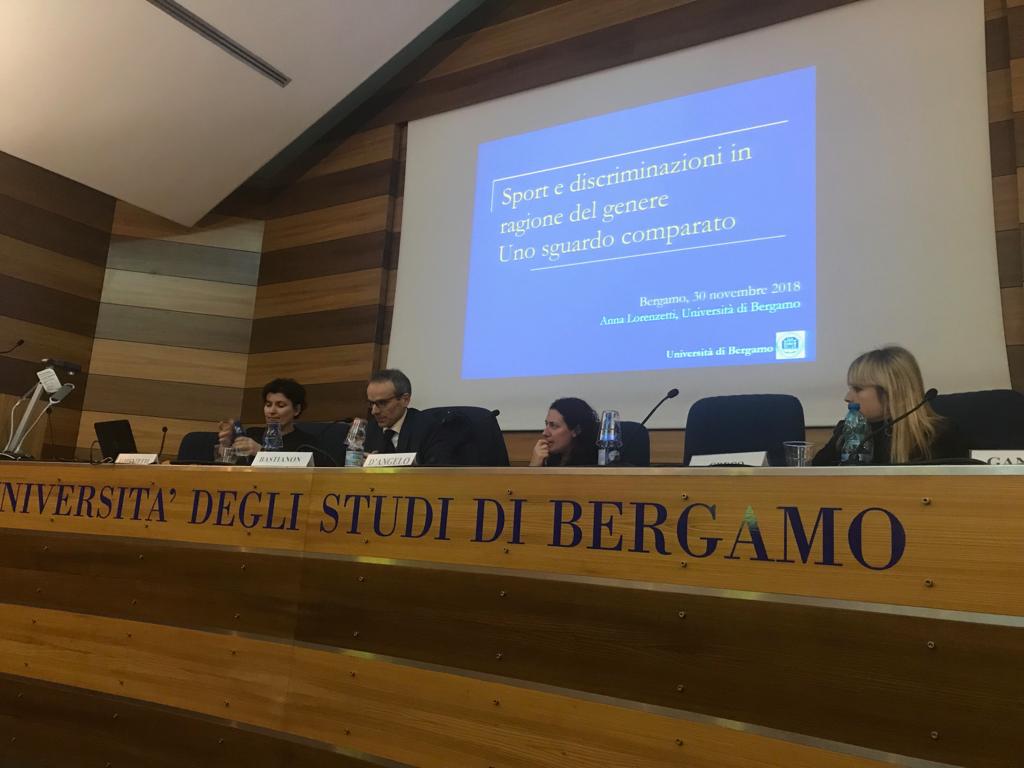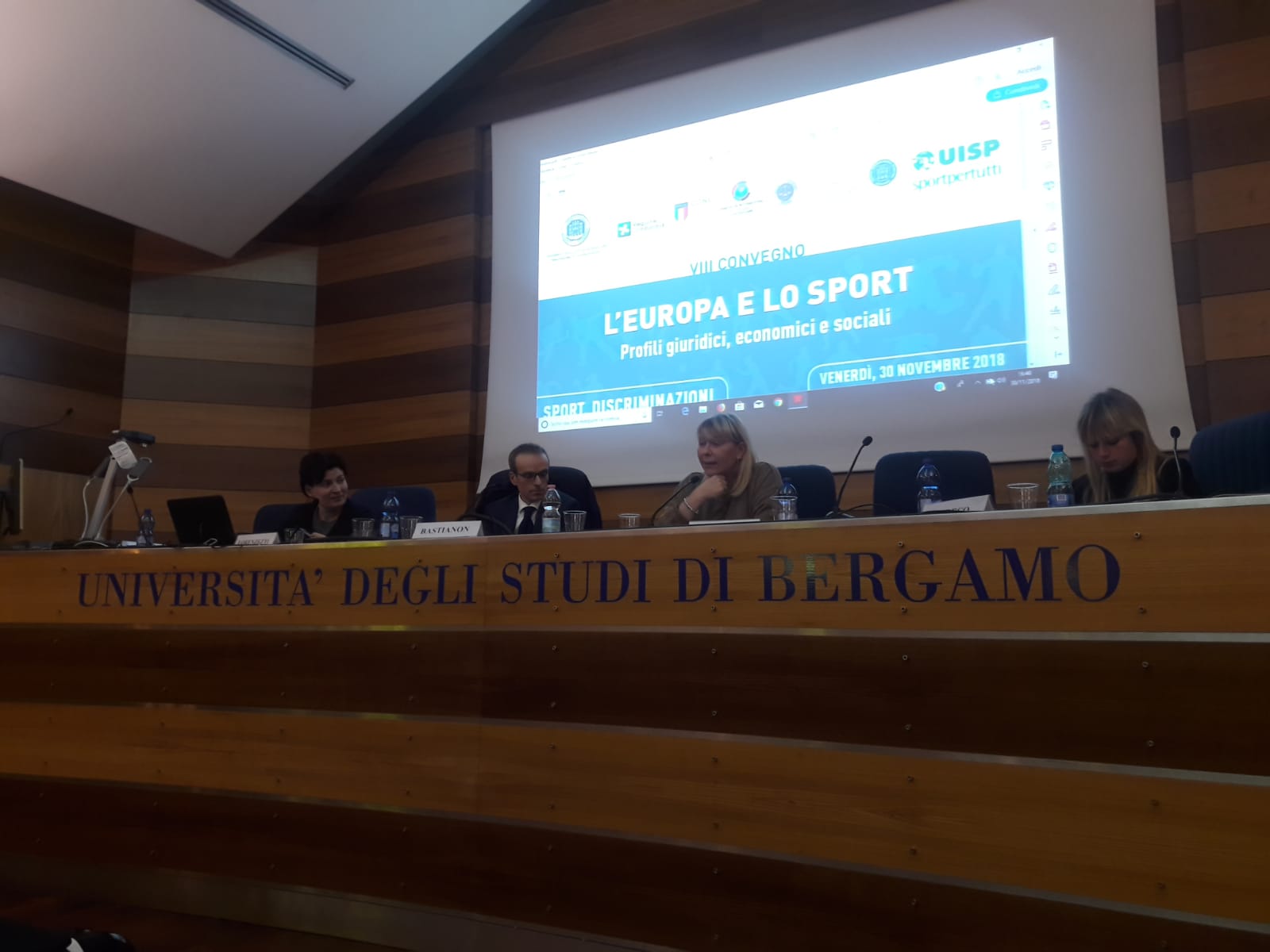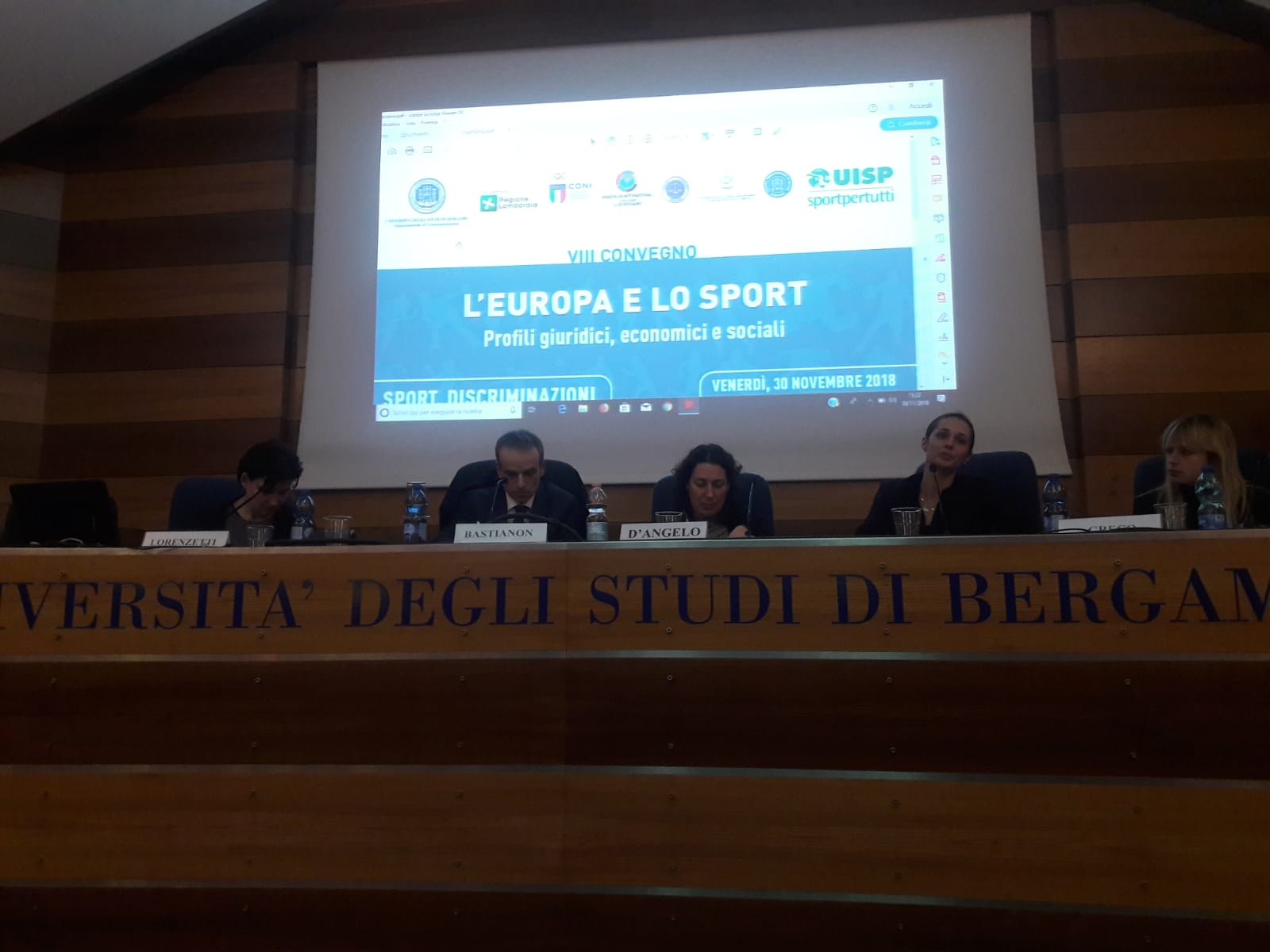 Locandina
Resoconto


GIORNATA DI STUDIO
"GIUSTIZIA DELLO SPORT: CRITICITÀ E PROSPETTIVE DI RIFORMA"
Circolo Nautico Posillipo Napoli, 12 ottobre 2018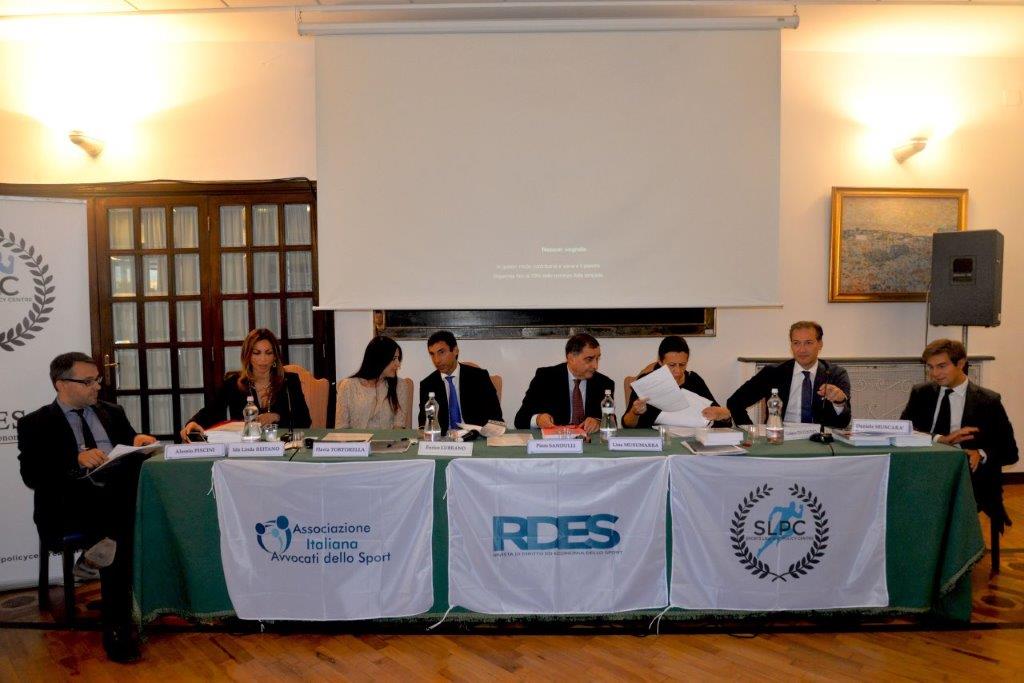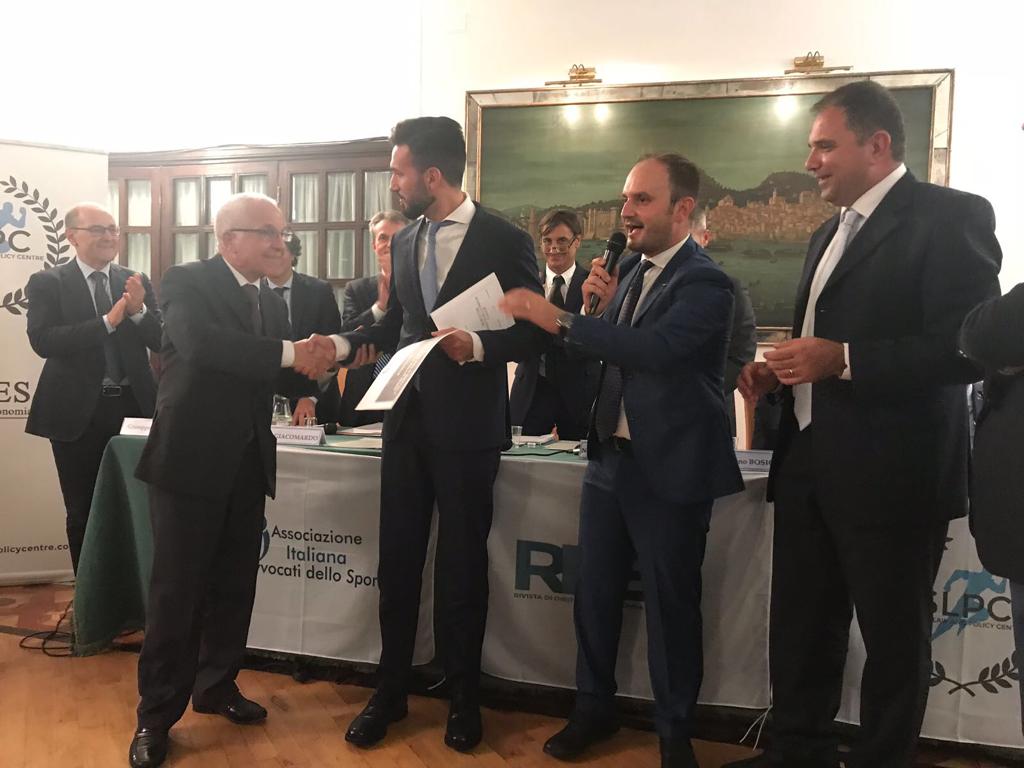 Programma




PUBBLICAZIONI




FOOTBALL COACH-RELATED DISPUTES
A Critical Analysis of the relevant CAS awards and FIFA Players' Status Committee decisions
By Josep F. Vandellós Alamilla
Michele Colucci (ed.)
International Sports Law and Policy Bulletin 1/2018
ISBN 978-88-940689-8-6 (March 2018)
FLYER - TEASER - ORDER FORM - BOOK REVIEW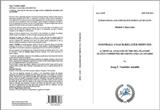 DISCIPLINARY PROCEDURES IN FOOTBALL
AN INTERNATIONAL AND COMPARATIVE ANALYSIS
Marc Cavaliero and Michele Colucci (eds.)
International Sports Law and Policy Bulletin 1/2017
ISBN 978-88-940689-7-9 (October 2017)
FLYER - TEASER - ORDER FORM - PRESS RELEASE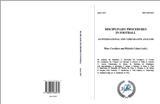 INTERNATIONAL ENCYCLOPAEDIA OF SPORTS LAW
Edited by M. Colucci
flyer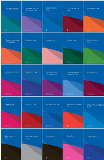 OFFERTE DI LAVORO